About Dr. Michael Tobey Chiropractic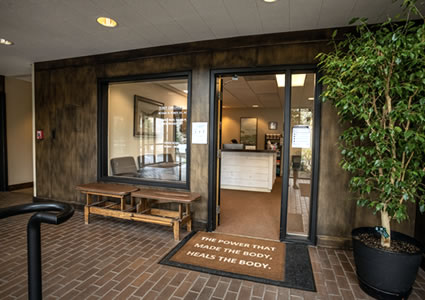 Dr. Tobey moved to Bend in 1991 with his wife and children, and the timing couldn't have been more perfect as the area was just starting to grow and take off. Ever since, he's been providing focused, effective and powerful chiropractic adjustments to patients of all walks of life.
Helping Families Get Healthy
At Dr. Michael Tobey Chiropractic, we're happy to work with patients of all walks of life, from children to adults and seniors and everyone in between. If you've got a spine, you're welcome here! Dr. Tobey promises to take a focused approach to your care, identifying the areas of misalignment and interference in your spine and removing it by restoring function, enabling your body to heal itself exactly as it was designed.
More so, we vow to never force care on any patient. We want to make you an active partner in your chiropractic care, which means educating you on what's really going on inside your body so that you can make the best decisions for your health.
Convenient, Effective Care
Dr. Tobey strives to make care available when you need it most. Our practice is happy to offer early or late appointments several times each week—because you never know when you might wake up with a stiff neck or pain. Dr. Tobey has also been known to stay in the practice on his lunch hour so that he can tend to patients that may need to get in for a visit on short notice.
At the end of the day, Dr. Tobey simply wants you to feel your best, and he's always willing to go the extra mile for his patients.
MEET DR. MICHAEL TOBEY »
Schedule Your Appointment
Our team would love the chance to get to know yourself and your family. If you're interested in learning more about chiropractic care and how it can help you live a healthy life, naturally, we're here for you.
Contact our team today to schedule a consultation and get started. We can't wait to welcome you into our care.

About Dr. Michael Tobey Chiropractic | (541) 383-2185